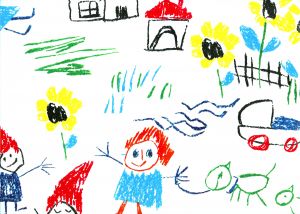 When considering adoption one of the toughest choices you will make will be which adoption agency to sign with. Most people make mistakes during this process that end up costing them emotionally and financially. Prior to signing with any agency you should research the agency to make sure that you are making the right choice for your family. Listed below are some tips that I wish we would have known prior to starting our adoption journey. 
Distrust information you find in public forums:  Adoption agency employees and owners infiltrate public forums and send positive messages to those who inquire about their services. The employees and owner will act as if they were a client for the agency thus building your confidence in their services.
Negative Information in public forums: You will not find negative information in public forums because the agencies watch the Internet and have all negative comments removed, generally with the threat of a lawsuit.  In the fine print of most adoption applications there is a clause that states that you will not publish or post any comments concerning your experience with the agency.  However, even with this clause in place the agencies will say nothing if you post positive information. Most on-line forums do not allow postings that name the agency due to fear of legal issues. If posting the name of the agency is allowed normally only the question can be posted and all responses to the question must be sent privately to the person who posed the question. Many times as mentioned above agencies will reply to the question posing as a client.
Negative information on personal websites: When negative information concerning an agency is posted on a personal website, you must be very careful as to how much you believe and how much may be exaggerated due to the emotional aspect of adoption. Remember in cases like this you will only be getting one side of the story.
Get references: Network with your family, friends and acquaintances to see if they know people who have adopted that might be willing to talk to you about their experience or give a reference for an agency. Make sure that you or someone you know actually KNOWS the person giving the reference so that you know the reference is not coming from an employee of the adoption agency. If you know of a family that has placed a child for adoption ask them if they mind talking to you about their experience with the agency. The way an agency treats those who are placing children can tell you a lot about the agency.
Check the state adoption licensing authority:  Check an agency out with the licensing authority in its home state. Ask for a record of complaints against the agency. The authority is usually the state's Dept. of Social Services or Dept. of Health and Human Services. However, if the  agency is operating under a lawyer's license, the authority is the state's Bar Association.
Check newspaper archives: Check the local newspaper and papers of the larger cities near the adoption agency you are considering. While the agencies can have information from websites and forums removed they can not have stories removed from the archives of the newspapers.
Check the state court systems: Many states have an online databases of court cases and case information that may be viewed. You can complete a basic search on the agency to see if any cases have been filed against the agency or if the agency has filed any cases against clients. In some states you may have to pay a small yearly registration fee to access all of the case information.
Review agency advertising: If the advertising makes you uncomfortable that should be a sign that the agency values and your values do not match and you should consider another agency.
Be wary of agencies that promise placement time lines:  There is no way that an agency can guarantee a placement in any amount of time, because of the many variables involved in the adoption process.