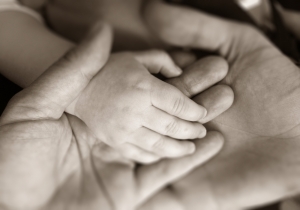 This past Sunday at church our pastor showed a short video clip about a family that has adopted several children. It was a moving story of how a family can be formed. It was a beautiful story showing that every life has a purpose. I encourage you to take a few minutes and watch the clip of this amazing family- I like adoption.
My life would not be the same if it had not been touched by adoption. I can not imagine my  life without my wonderful daughter as part of it. She may not share my DNA but she is 100% my daughter, and there is nothing that will ever be able to change that.
I wish more people would step up in the area of adoption. All too often people only want biological children and don't even give adoption a thought. I wish that this mindset would change, because every child deserves to be part of a loving family.
I understand that not everyone can adopt. Not everyone should adopt. However there are things you can do. You can pray for families who are in the process of adoption and you can pray for the waiting children. One big thing that you can do is GIVE financially to families who are in the adoption process. Adoption is expensive. Processing paperwork, attorney fees, travel, court fees it all adds up. Any amount you can give would help a family that is trying to adopt. Many donations are tax deductible.
Right now I know of 2 couples trying to adopt. Please keep them in your thoughts and prayers. If you would like to help these families out financially you can do so at the links below:
Adoption is beautiful, adoption is good, and most of all adoption is necessary.
Tags: Adoption, I like adoption