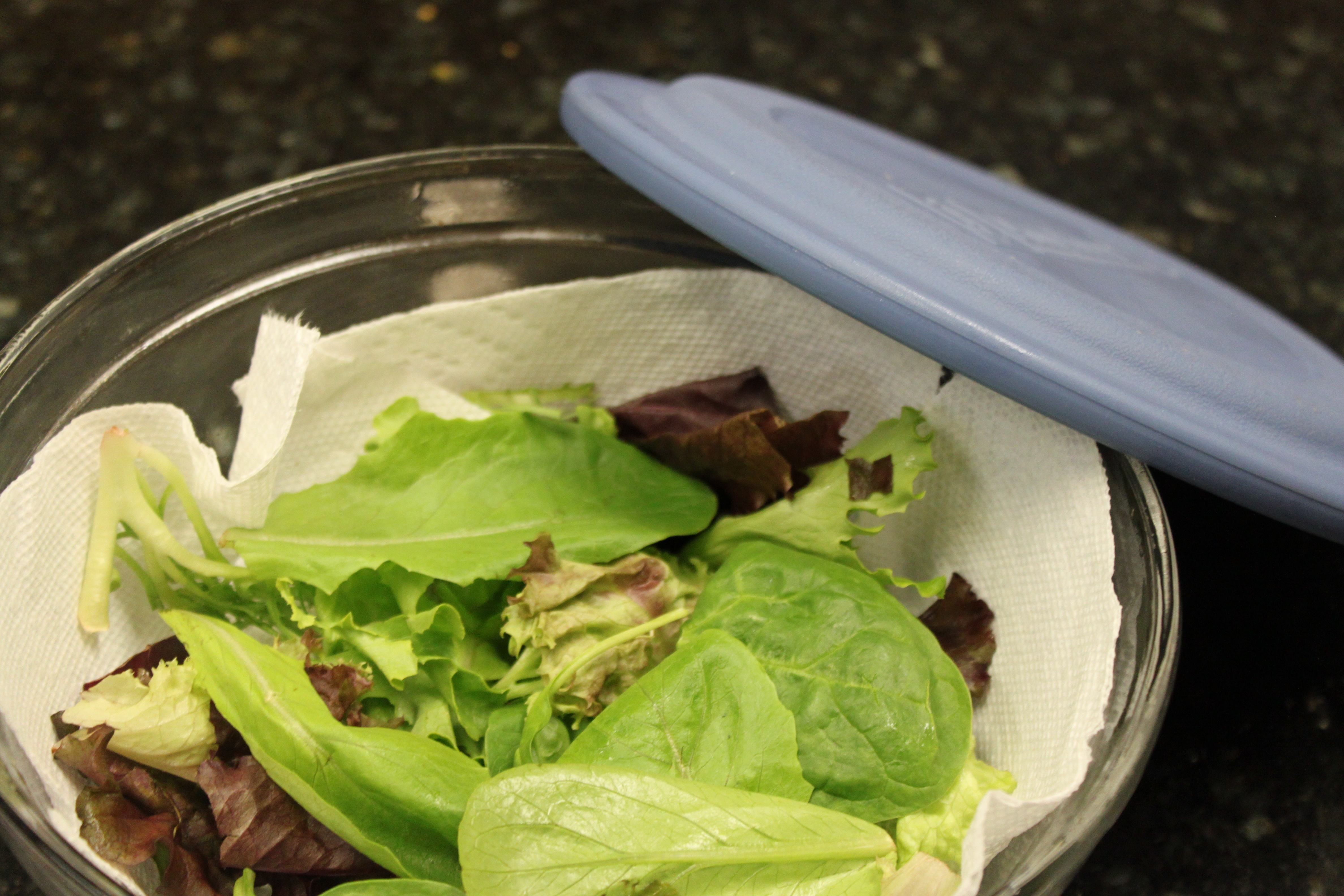 I subscribe to a blog by Laura Webber called  Sharpen Your Scissors.    A few weeks ago she posted a few helpful hints on how to keep your bagged lettuce/salad mix fresh.  Since reading her tips I have extended the life span of my bagged salads by about two weeks.  It has been amazing.  In the past I have ended up throwing out unused lettuce therefore wasting our hard earned money.
Laura has a lot of great tips for extending product life span, coupon use and great recipes.  She is actually the person who got me on my coupon kick.  Her husband  David and my husband started working together several years ago.  When David (mine) started talking about all of her savings and stuff I thought "Yeah right." Well I read her blog for a few weeks and then jumped right into coupon shopping and started saving a lot of money.  I am not an expert like Laura, but I am getting there.  The only problem is she does not live in the same area as I do so some of the stores and sales she finds are not the same ones that I have access to here.  I still love reading about her finds, and her tips are always more than helpful.
My blog will NEVER develop into the type of blog that Sharpen Your Scissors is, because that is not the goal of my blog.  I only post about my savings to encourage others to be better stewards of their money.  Once in a while I may do a post like this to direct readers to sources of information that may help them to better spend their hard earned money.
So how do you extend the life of your bagged lettuce/salad mix?  Basically all you have to do is open the lettuce when you get it home and store it layered in a bowl or other container with a lid.  Place paper towels between the layers to soak up any moisture.  I have saved a lot just by learning this tip. Visit Laura's blog to learn more.