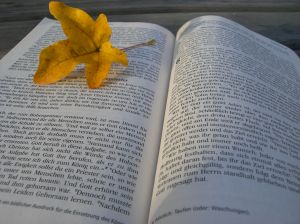 The compassion of Jesus does not excuse his children from showing compassion to others. The Bible has a lot to say about how we should show compassion to those in times of need and crisis in their lives.
Having gone through tremendous trials in my life I have always felt compassion toward others facing difficult times. The events of the past year have made me even more compassionate than I ever thought I was capable of being. My perspective has changed and I have realized that I can not force others to show me compassion but I can always rely on the compassion of Jesus. No matter what happens in my life I will always show compassion to others, because we are told to do so over and over in the word of God.
Verses for Reflections: How should we show compassion
Finally, all of you, live in harmony with one another; be sympathetic, love as brothers, be compassionate and humble (1 Peter 3:8).
You must be compassionate, just as your Father is compassionate (Luke 6:36)
Carry each other's burdens, and in this way you will fulfill the law of Christ (Galatians 6:2).
Put on then, as God's chosen ones, holy and beloved, compassionate hearts, kindness, humility, meekness, and patience"  (Colossians 3:12 ).
So that there should be no division in the body, but that its parts should have equal concern for each other. If one part suffers, every part suffers with it; if one part is honored, every part rejoices with it (1 Corinthians 12:25-26).
But a certain Samaritan, as he journeyed, came where he was: and when he saw him, he had compassion on him (Luke 10:33).
When Job's three friends, Eliphaz the Temanite, Bildad the Shuhite and Zophar the Naamathite, heard about all the troubles that had come upon him, they set out from their homes and met together by agreement to go and sympathize with him and comfort him (Job 2:11).
If someone has enough money to live well and sees a brother or sister in need but shows no compassion—how can God's love be in that person? (1 John 3:17).
Recently a person I know had a miscarriage. Another lady I know said, "it serves them right for what they did." I was shocked because the lady who said this is a Christian. My view of this person changed and I lost a lot of respect for her after hearing this statement. By thinking and making this statement this Christian is passing judgement, lacking common human decency, and has no compassion. I wanted to ask her what had I done that was so deserving of a miscarriage, if God is handing them out as punishment.
The Bible does not instruct us to only have compassion for those that we like, or agree with. We are to have compassion on everyone. The world would be a much better place if Christians would show others compassion instead of judgement.
Tags: compassion