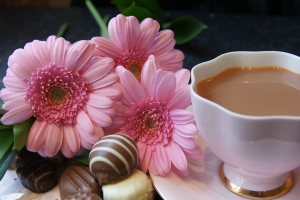 It's been one of those weeks.  Rushed mornings with no time for a proper breakfast, late bedtimes and rushed Bible study and prayer time with Madilyn.
Everywhere I look in my home I see a disorganized mess. I see the imperfections, brokenness, and disappointment. In my head I hear a nagging voice telling me that my efforts are inadequate and that I am failing at being a working mom.  I have become impatient and I have lost my cool more times than I can count. I feel overwhelmed and tired. Usually I can keep everything under control with the house and work. However, I have had a difficult time getting back into my usual groove these past few weeks. For some reason being a working mom is becoming even more difficult than it used to be. It should be getting easier since I only have one kid in the house now.
Yesterday was my breaking point. All I wanted to do was make eggs for breakfast. I tried to turn on the burner and NOTHING. Just the smell of gas. Yet another thing in the house broken. I asked myself, "Why can we not have just one week where nothing breaks?"  "Why do we have to deal with broken stuff on a weekly basis?" David being the cool smart man that he is came to the rescue and got the stove going with a lighter. Instead of thank you, my response was, "I should not have to do it that way."  I am sorry for that response, it was not loving or kind and it did not show thankfulness.  After I left for work David was able to find the issue and determine that the coffee pot was causing problems and was flipping the GFCI. Yet another broken thing to replace, but as David said, "A coffee pot is a lot less expensive than a stove repair."  He always finds the positive in situations.
On the way to work I was listening to 104.7 The Fish and "There Will Be a Day" by Jeremy Camp, came on. Immediately I felt guilty about my reaction to a broken stove. I felt horrible about my reactions to all of the silly stuff that has occurred over the past few weeks. This song reminded me that my hope should be in seeing Jesus face to face and that nothing else matters. The love that he has for us should always outweigh the frustrations we feel over the silly things we experience in our day to day lives.
God never promised us perfect days, or perfect homes. He never promised that we would never experience breakage. This life and the frustrations we experience are meant to challenge us and direct us to God and his love for us. This week I have been reminded that even struggles can point me to Him.  These frustrating events in life serve as reminders of how much I need a Savior each and every day.