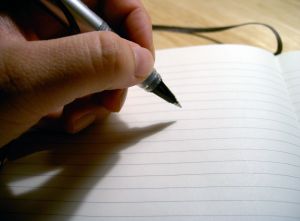 Today I am linking up with the ladies at The Simple Woman's Daybook. This day book entry allows for the writer to take time to reflect on life right now in this moment in time. It is relaxing and uplifting to just sit and think about the simple things and times in our lives.
Just for Today- January 3, 2012
Outside my window… its depressing and dark as the sun has yet to rise. I am already longing for spring.
I am thinking…where did my two weeks off work go? Can it really be time to get back to work?
I am thankful for… my job. Even though it is not going how I want it to go I am employed, my family has health insurance, and our needs are provided for.
In the kitchen… not much happening tonight. Left over beef stew, its always better the second night.
I am wearing… typical teacher clothing; slacks, tank top, and a sweater. Everything is a little baggy since I have lost weight, but I am not yet ready to purchase new items, and I have not had time to go to any of the local consignment stores.
I am creating… lesson plans and projects for a Web Design class.
I am going… to try to stay positive about the changes I am going through at work.
I am wondering… if my life will change much during the coming year. I have applied for new jobs and hope for some interviews to happen during the next several months.
I am reading… nothing at this moment. However, I have a few devotional books. I hope to decide soon on which one I will start. Decisions, decisions, decisions:
A More Beautiful You~ based on the song and is focused toward young teens. Thinking about this because in my job it may be helpful and help me relate a little better to what my students are going through.
Living a Balanced Life~ I started this in August it is suppose to be a 12 week study, but my life has NOT BEEN balanced so I have not finished the study yet.
The Resolution for Women~ Everyone is talking about this book and the men's book and the movie. I have not seen the movie and have no idea what the book is about but since everyone is talking about it I thought it might be worth reading.
I probably should review what I have done in "Living a Balance Life" and finish it before starting another study.
I am hoping… that I make it through this week and that the new class is adapts quickly.
I am looking forward to… a quiet weekend at home with the family.
I am learning… the newest version of Dream Weaver so that I can teach it to my students.
Around the house… I am satisfied with the things I got accomplished before having to head back to work yesterday. I had a few more projects I wanted to tackle, but those can wait for another time.
I am pondering… topics for my blog. I have a few post to write about adoption, but know that many won't like what I want to say.
A favorite quote for today… "Sweet Friend, we need to define ourselves by our obedience and not by a number on the scale" from the book Made to Crave by Lysa TerKeurst
One of my favorite things… A fire in the fire place on a cold winter night. Its even better when my husband is here to enjoy it with me.
A few plans for the rest of the week… We have no major plans except to get our family back on our normal school and work schedules.
I am praying for… myself and my new students. I am returning to the classroom for the first time in 3.5 years. I have spent the last few years working in the school as a Career Pathways Facilitator (career coach if you will). I was told a few weeks ago that after Christmas Break I would also need to teach a class due to our loosing a teacher.  I don't like picking up a class at the midpoint. The students really don't know yet that they have a new teacher, so we will all have a little adjusting to do. Praying I can make it through this semester.
A photo for thought… My reminder as to why I need to keep going to the gym and making healthy food choices. Celebrating 65 pounds lost in 2011 going from a tight 22w to a loose 16 (almost a 14).
Would you like to linger on the simple things…then join me and many others in taking a little look into the day plans and thoughts of those who are focusing on simplicity…beauty of the everyday moments visit The Simple Woman Daybook hosted by Peggy Hostetler.