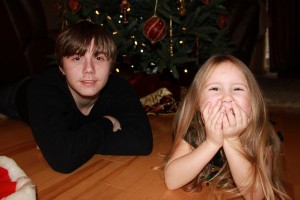 I can hardly believe that it is already Christmas Eve. This year seems to have passed so  very quickly.
We are looking forward to spending time today together just being a family. We are also looking forward to attending Christmas Eve Service at Life Bible Church later this afternoon.  Staying true to one of our family traditions our children will get to open one gift tonight. I am sure my little one will be up bright and early tomorrow to see what treasures await her.
I hope that all of you have a wonderful day filled with family, friends, and love.