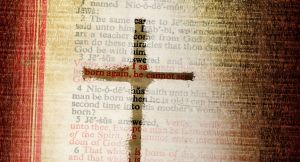 I have been reading and reflecting in Romans over the past couple of weeks. I had forgotten how challenging this book can be when you stop to reflect on and soak in the words.
Romans 2:21-24 says, "You, then, who teach others, do you not teach yourself? You who preach against stealing, do you steal? You who say that people should not commit adultery, do you commit adultery? You who abhor idols, do you rob temples? You who boast in the law, do you dishonor God by breaking the law? As it is written: "God's name is blasphemed among the Gentiles because of you."
This verse really got me thinking about how I live my life. Are others untrusting of God because of what they have seen in my life? Am I living life in a way that draws others to God, or are others pushed away from him because of how I live my life?  Are there things I  say or do that tarnish the way that others view God? Those are some really hard questions that we all as Christians must think about.
It is so easy to respond to others in harsh, judgmental tones. It is so easy to despair and worry and show a great lack of faith when things start to get hard. It is easy to follow the crowd when we know that we should stand up and say something. It is easy to be passive.  It is all too easy to have the appearance of anything other than a Christian, by just blending in with the world around us. We are accountable for our behavior and how it affects others.  We are accountable for our reactions to life events.  We all fail at times, I know I fail God daily but he never fails me. I need to be more proactive in showing that in my everyday life.
I think we have all heard the saying, "you're the only Bible that some people will ever read."  So what are you saying to others about God through your life? What are you saying about love, grace, trust, forgiveness, and mercy?