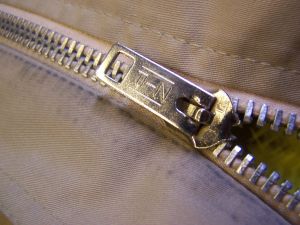 Currently Life Bible Church is collecting coats and other winter items for MUST Ministries. I was able to really make my dollars stretch by going to the Holly Springs Goodwill. I know some of you will think that giving stuff from Goodwill is tacky. Giving used items to the needy is only tacky if the item is damaged or years out of style.
My rule of thumb for giving used items to the needy is if I would not wear it myself or allow a family member to wear the item  then it should not be given to the needy. I also carefully check each item in order to assure that the items are not stained, torn or damaged in any way. Prior to giving them away I wash and dry the items and then recheck for any damages.
Sometimes you can find some really great steals on the racks at Goodwill. Last year I found a Christmas dress for Madilyn that still had the original store tags.  Today, I found a great name brand Christmas dress for Madilyn and I only paid $1.80 for the dress. I had looked at similar dresses and they were priced around $25-$35 which is crazy since she will only wear the dress a few times in December.
Today I paid $67.10 for 29 items; that is an average of  $2.32 per item.
14 winter hats (10 Brand new with tags still on them)
6 kids jackets
4 adult jackets
4 teen hoodies
1 Christmas dress for Madilyn
The coats we purchased look brand new and were brands such as; London Fog, Outer Banks, Levis and GAP.