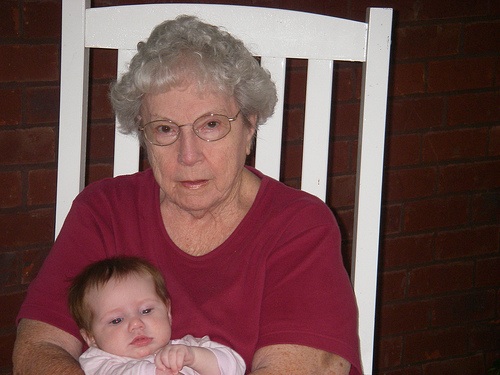 Grandparents are a delightful blend of laughter, caring deeds, wonderful stories and Love.- Author Unknown
Today I am thankful for Grandparents. I have many fond memories of the three grandparents I was fortunate enough know. My Great Grandfather Duffy is the person who tried to teach me that it was alright to mix all of the food on your plate together, "because it was going to end up that way anyways." He never convinced me that it was alright to do this and I still think it is gross. My Grandma Mathews taught me how to be a strong woman and to trust god in all things. Grandmother Ritchey taught me that grown-ups can still have fun.
My Great Grandfather died when I was 11 or 12. I took it really hard, it was the 1st time that death touched my life so closely. I was grown with a child when my Grandma Mathews died. I remember wishing that I had, had more time with her. My Grandmother Ritchey is still living. I am thankful that my kids have been able to get to know her, along with David's Granny Viola and Papa Judah.
At one time Caleb had 9 living grandparents. My children currently have a total of seven living grandparents. I feel fortunate that they have so many grandparents. I just wish that we were able to spend more time with them.  I hope that my children will treasure the memories that they make with their grandparents just as I do.
What are you thankful for today?
Tags: thankfulness