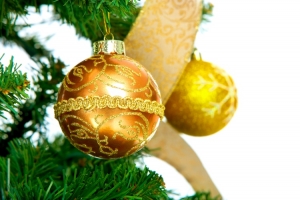 Its only Tuesday and I am chalking this week up to being a bad week. I am  having one of those weeks where I have a ton to do at work and home and have no motivation to get it done. It has also been one of those weeks where nothing I try to do gets done the way I intend for it to be done. Its just a bad stressful week. I want a do-over.
We started decorating for Christmas and just can not get it pulled together. Something in each room is broken or just not right. It never takes me this long to decorate. Right now I just want to pack everything back up and forget about decorating this Christmas. I know that I should not stress about the decorations or how things look, but I wanted this Christmas to be better than our previous two– which were bad due to my illness and a death in the family.
On top of the Christmas decorating not going well everyone in the family has been sick. I am on day 7 of neck pain, and day 2 of a massive headache. The rest of the family had a battle with a stomach bug for several days. Madilyn was so sick she did not want to finish painting her Christmas ornament– that's sick, the girl loves to paint and do crafts.
I know that others have worries far greater than the lighted tree, garland, and wreath not working but I just really wanted an easy stress free, healthy Christmas this year.  I am trying to remember that holidays do  not cause stress, trying to have the perfect holiday causes stress.
Tags: bad week, Christmas, do-over, holiday stress