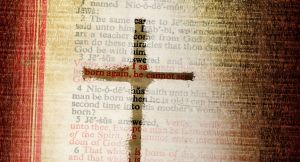 "Very truly I tell you, whoever hears my word and believes him who sent me has eternal life and will not be judged but has crossed over from death to life." John 5:24
Today I am thankful for salvation. I am thankful that I have hope even when the world is full of hopelessness. I am thankful that in the storms of life I can feel his presence. I am thankful that no matter what I say or do Christ died for me and he knows me by name.
I know a lot of people who think Christians or those who believe in salvation are crazy. I guess to some the whole Jesus thing does sound a bit bizarre. I don't judge how others live, and I won't let anyone change my mind about how I believe.
I am thankful that God had a plan, and sent his son to help guide us in a world that is full of evil. I am thankful that because of my faith in God I do not have to fear the evil of this world.
What are your thankful for today?