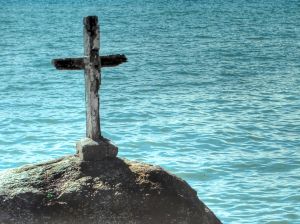 This past week I had to complete a project concerning resilient children and what enables them to be resilient. My research required me to read and view many stories of children who have gone through the most difficult things imaginable. Some of these stories were tragic and brought tears to my eyes. These stories reminded me that I am only where I am today through the grace of God.  Without his grace there is no telling where I would be right now.  Difficult times can make help you grow into a stronger person. I am not saying that this growth will be easy, but it will be transformational.

But he said to me, " My grace is sufficient for you, for my power is made perfect in weakness" (2 Corinthians 12:9).
It is nice to be reminded that in tough times his grace is sufficient.  God's power is all we need during our times of weakness. We just need to call on him to be our strength. It is through God and his grace that we transform and really come to know him on a more personal level. I pray that I keep this verse close to my heart always so that I will always remember his grace is all I need.