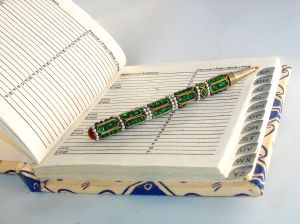 Today I am linking up with the Ladies at The Simple Woman's Daybook to just reflect on my life right now in this minute. It is relaxing and uplifting to just sit and think about the simple things and times in our lives.
Everyone needs to take time out to simply enjoy the simple things.
For Today- Feb. 4, 2012
Outside my window…It is starting to look like spring, but we have not yet really seen winter. The daffodil's are already blooming and adding spots of color to the lanscape.
I am thinking…time is passing us by so quickly. Day's and years are ticking away and my baby is no longer a baby, and really no longer a toddler and my son just registered for 11th grade.
I am thankful for… a wonderful husband who loves me and cares for me when I just don't feel up to doing anything. I have had a headache for days and he has taken care of everything around the house and with the kids.
From the kitchen…I am going to bake cookies with my little angel today. She has been asking for a couple of weeks and today just seems like the day to make it happen.
I am wearing…flannel pajamma pants, what else would I be wearing on the weekend?
I am going… to rest and really enjoy this weekend with my family.
I am wondering… if winter is going to visit us or if we are skipping it this year.
I am reading… Clam my Anxious Heart by Linda Dillow
I am hoping… that I can break the weight loss stall I have been in this week. I have come so far, but still have a long road ahead.
I am looking forward to… our family trip in April. While it is still a long ways off it has been nice planning the trip and our activities.
Around the house… it is mostly clean and looks lived in, which is good with me.
I am pondering… why people try to keep secretes when in the end it can't be kept.
A favorite quote for today… "Two women looked through prison bars, one saw mud the other saw stars" from the book Calm my Anxious Heart. I am trying to focus on the stars.
One of my favorite things…whipped honey with a touch of vanilla. I just discovered this treat and it makes my hot tea even more of a pleasure.
A few plans for the rest of the week… I have no real plans for the rest of this week. Sometimes it is nice to not have a plan and just be spontaneous.
I am praying for... My friends daughter Mariah. She has been in the hospital in New Orleans since right after Christmas. She has had a range of issues and thankfully some things are finally starting to look better. Praying for complete healing.
Would you like to linger on the simple things…then join me and many others in taking a little look into the day plans and thoughts of those who are focusing on simplicity…beauty of the everyday moments visit The Simple Woman's Daybook hosted by Peggy Hostetler