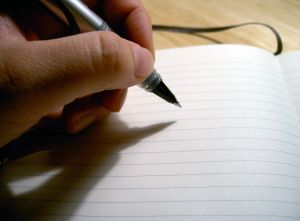 Today I am linking up with other ladies at "The Simple Woman's Daybook" site.
Sometimes we are way too busy thinking about and doing things for the future that we skip right past the present. I don't know about  you but I do not want to skip past the precious moments of today. I want to take the time to slow down and focus on the simple things and good things in my life.  It is good to linger and reflect on the simple things of this life.
JUST FOR TODAY
Outside my window… Piglet (my dog) is napping in the sun. Oh to be able to be lazy and nap the day away. It must be nice.
I am thinking… I hate starting over.
I am thankful… that my family is healthy.
In the kitchen… I have been looking a new recipies for vegetables and experimenting with cooking with Greek Yogurt.
I am wearing… the same old stuff ratty t-shirts and shorts. I really need to buy some more "just hanging out stuff."
I am creating… nothing at this time. I don't seem to have time for creating anything lately.
I am going… to spend today with my family.
I am wondering… if we will ever more than 2 days in a row without rain.
I am reading… nothing. I am hoping that now that we are in our starting our 4th week of school, and are settled in our routines that I will have time for reading.
I am hoping… that in a few weeks when we go on vacation that it does not rain. We have had so much rain, and flash flooding I think we may soon start to grow fins.
I am looking forward to… to a long 3 day weekend. I know school just started but I am missing summer and time with my kids.
I am learning… to let go and not feel the need to be in control of everything.
Around the house… I am thinking we need to start an end of summer/ start of fall cleanup in our garage and yard. Maybe we will get to that next weekend.
I am pondering… change and why I resist is so much.
A favorite quote for today… We can do anything we want to do if we stick to it long enough- Hellen Keller.
One of my favorite things… reading my daughters library books with her. She loves library day.
A few plans for the rest of the week… I got nothing. Just work, gym, and home. I have a few doctors appointments, and am trying not to worry myself with what the doctors will say. Hopefully I will get to sneak in a date night with my wonderful husband.
A peek into my day… my favorite morning tea. It is a must when starting a relaxing day.
Would you like to linger on the simple things…then join me and many others in taking a little look into the day plans and thoughts of those who are focusing on simplicity…beauty of the everyday moments visit The Simple Woman's Daybook hosted by Peggy Hostetler.