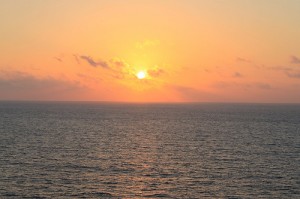 Today is a new day. With each new day I get the chance to start over.
Each new sunrise is a chance to make the changes I want to make and get it right this time around. Its time to stop beating myself up about what happened yesterday, last week, last month, and last year. All of the yesterdays are in the past and the past can't be changed. Now today I just need to take the opportunity to make the changes I want to make and do whatever it takes to make the changes REAL.
Two big things I am going to start to change today are:
Making quiet time with God a priority in my life. I always have the best intentions, but I always fall short.
Getting back on track with my eating and exercise habits. To be honest I have been slack and my slackness has caused me to not drop any weight in weeks.
Change is never easy.  Change takes dedication, time, and sacrifice. Worthwhile change is worth the effort and can be life changing. I am ready for life change. Its a new day, and anything is possible especially if you really want it.