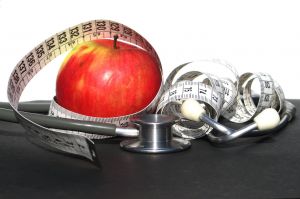 I was doing so great with my exercise, diet, and weight loss. Then I started slacking. I started having little indiscretions.  Why? I don't really know why. I have a million excuses I could give, but that's all they are, excuses.  Some of my favorites include family life, stress, laziness, unwanted changes in my life, a bum knee, my job.
I just need to get it together. I have stopped drinking enough water. The gym has gone to the back burner. I go only if I feel like going. My body is rebelling. My knee is getting worse not better. When I stay on track my knee actually feels better. I have added back a few of the pounds I had lost.  Sometimes it is easier to just go with processed foods rather than fresh, even though I know what the additives do to my body. When I am on track my energy is through the roof and my hunger and tiredness are gone.
So why do I slack? I don't know. I am my own worst enemy. I need to get my discipline back. I need to start the process of retraining my mind and my body. I have got to stick to the changes that make me feel better emotionally and physically.
My goal for this week is to make it to the gym 5 times, drink 80 ozs of water each day, and limit processed foods.  I need to push myself to be disciplined in this area of my life. It is worth it, I am worth it, my family is worth it.